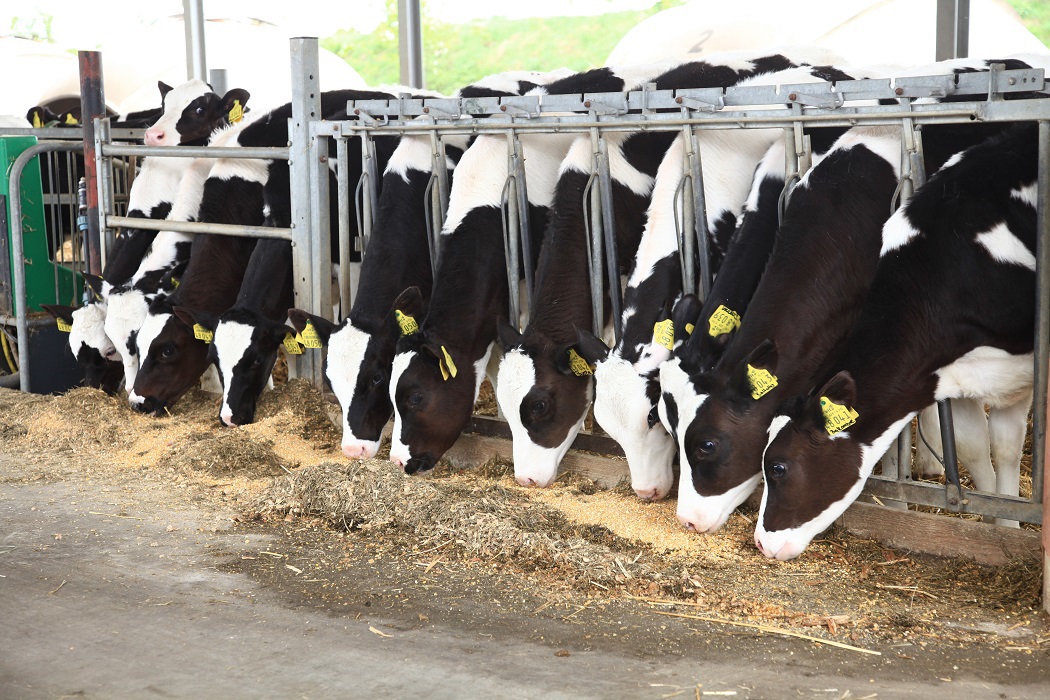 Trace minerals are essential nutrients required by all living organisms
An animal's basic requirements can be achieved in part via trace minerals – such as copper, zinc and manganese – present in basic feed, such as silage, hay and grains. However, multiple studies show that while the trace minerals in these ingredients meet the microbial requirements of the rumen microflora, they do not meet the total trace mineral requirements of the animal, which is important to maintain dairy calves' growth, health and well-being.
Our Trouw Nutrition Trace Mineral Portfolio – including IntelliBond, Optimin and IntelliOpt – enables farmers to meet the incremental needs of animals in a consistent, cost-effective manner. Our products effectively reduce reactions with other essential nutrients in feed, increasing palatability and intake, enabling more efficient delivery and absorption of essential nutrients within a calf's intestinal tract. Once absorbed, trace metals support many essential functions, such as health, growth and performance.